After four long years of hard work, dedication, and all-nighters, there's nothing more satisfying than walking across that stage and finally getting your diploma. So, don't just settle for a quick bite to eat with the family to celebrate an accomplishment as big as graduating high school or college.
Instead, book your table for these top graduation dinner spots near Downey, CA, because grads deserve world-class food and an amazing celebration to commemorate all their hard work.
The Dal Rae
Everyone in the Downey area knows about The Dal Rae. After all, it is one of the most renowned family-owned and -operated Los Angeles landmarks.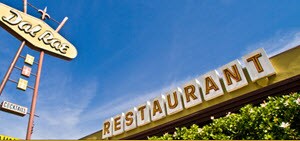 In addition to being a famous local landmark, The Dal Rae is known for its award-winning dining experience and a menu filled with the finest cuts of meat and the freshest seafood. Plus, with an extensive list of fine wines and cocktails, you'll have no problem toasting your grad on a job well done in high school or college.
What to Order: The menu at The Dal Rae is impressive, to say the least, which means you can't go wrong with anything you order. If you love seafood, their fresh fish of the day features the finest catch flown to the restaurant from all over the world. If you're more of a meat-eater, you'll love their 38-oz. prime dry aged tomahawk ribeye and their bone-in filet mignon.
To learn more about their amazing foods and dining experience, check out The Dal Rae on Facebook or book your table today!
Gaucho Grill
Most people tend to travel the world after they graduate, but if you or your grad don't feel like waiting a few more days before experiencing new cultures, make a reservation at Gaucho Grill.
Gaucho Grill is a contemporary Argentine steakhouse with an entire menu inspired by the tradition, values, and culture of the gaucho lifestyle. From empanadas to steaks infused with Argentinean flavor, everything they offer will make you feel like you've been transported to a whole new world which any grad is sure to love.
What to Order: There's a lot to love at Gaucho Grill, but their steaks and meats are worth trying. Their Lomo Argentino dish features a flavorful and incredibly tender filet mignon that's seasoned and grilled to perfection for a true taste of Argentina. If you really want to make your celebration and meal even more enjoyable, pair your food with any one of their craft cocktails or sangrias.
Reserve your table at Gaucho Grill to experience the food for yourself or connect with them on Facebook to learn more about their menu.
Mi Cielo
If you prefer to celebrate graduation at a place that exudes more fun than any old restaurant, check out Mi Cielo.
Mi Cielo is home to a cozy sit-down area where you and your family can enjoy premium steaks, fresh seafood, and some of the most delicious entrees in the area. When you're ready to take your celebration to the next level, head over to Mi Cielo's rooftop lounge complete with a full-stocked bar and an extensive cocktail list.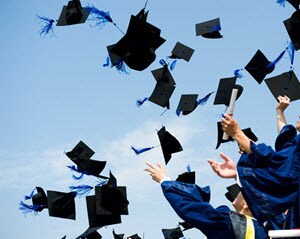 What to Order: Mi Cielo's steaks, like their prime New York steak and American Kobe ribeye medallion, are the major standouts on their menu. On top of that, you can choose from an array of steak toppers to make your meal taste even better. A few of these toppers include grilled shrimp, oven roasted whole garlic, and caramelized onions and mushrooms.
To get a taste of everything Mi Cielo has to offer, book your table and check out their Facebook now!